We Sell Original Artwork, Art Fashions, and Handmade Crafts

~All At Affordable Prices~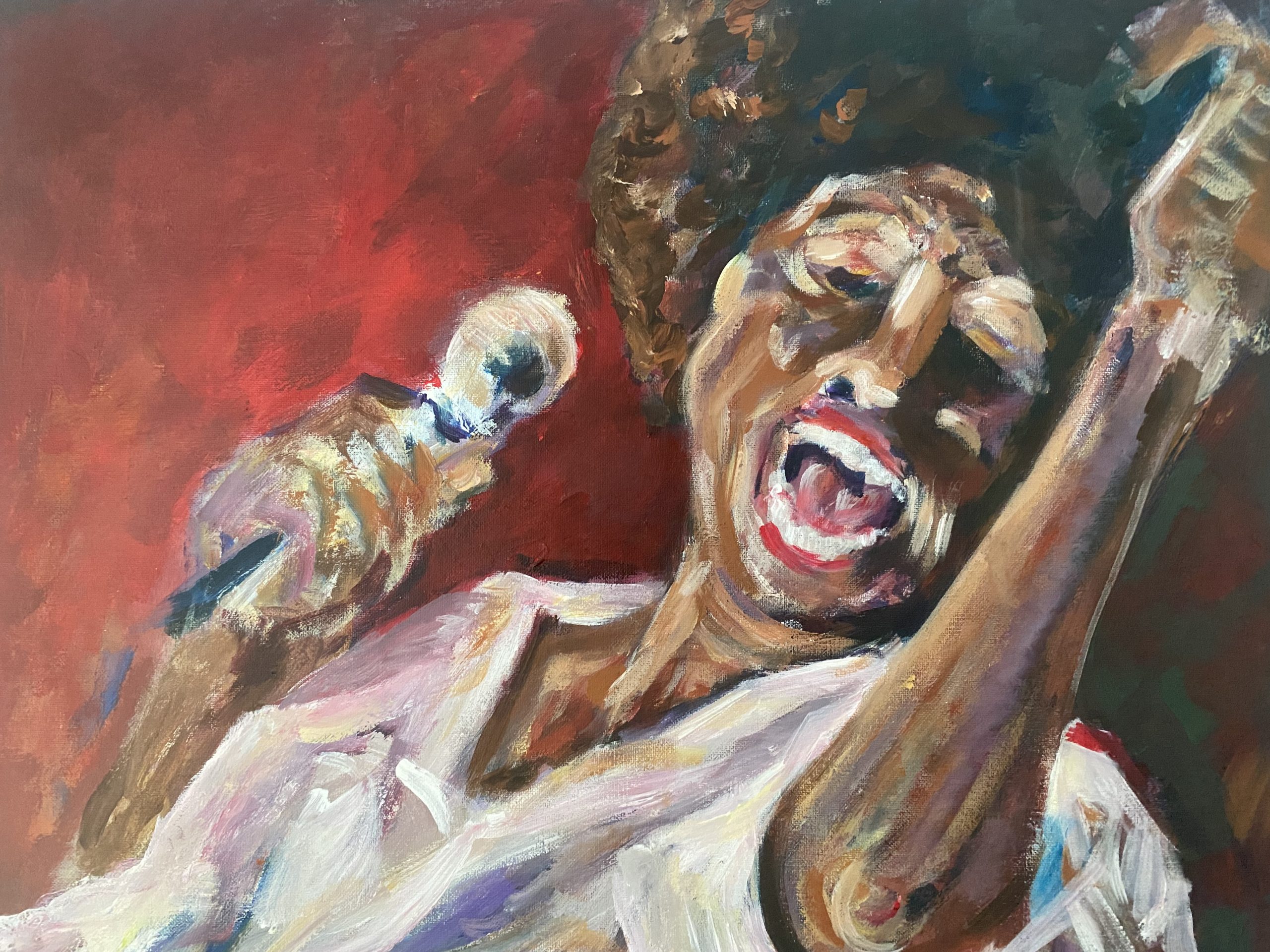 Original Art Created by Local Artists
~ Claudia Venditto, owner of Blue Door Studio, sells her art and art of other local artists in the Wickford gallery. Each piece has its own unique style and can add beauty to homes, office spaces and various business settings. All art is affordably priced with pieces starting at $75.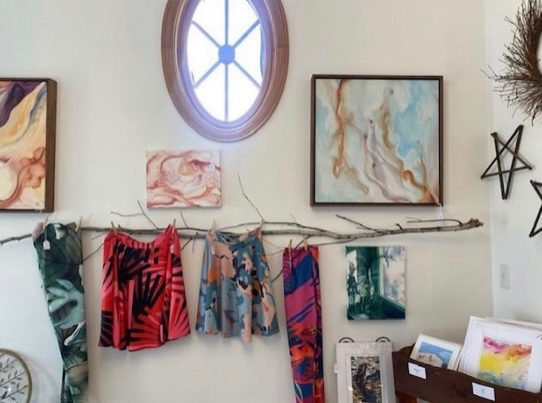 Art Fashions
~ Our art fashions are like wearable paintings! We sell leggings, skirts and accessories that are inspired from CCV art pieces. Claudia Venditto's abstract paintings make bold colorful statements as printed fashions. These artistic fashion statements start at $45.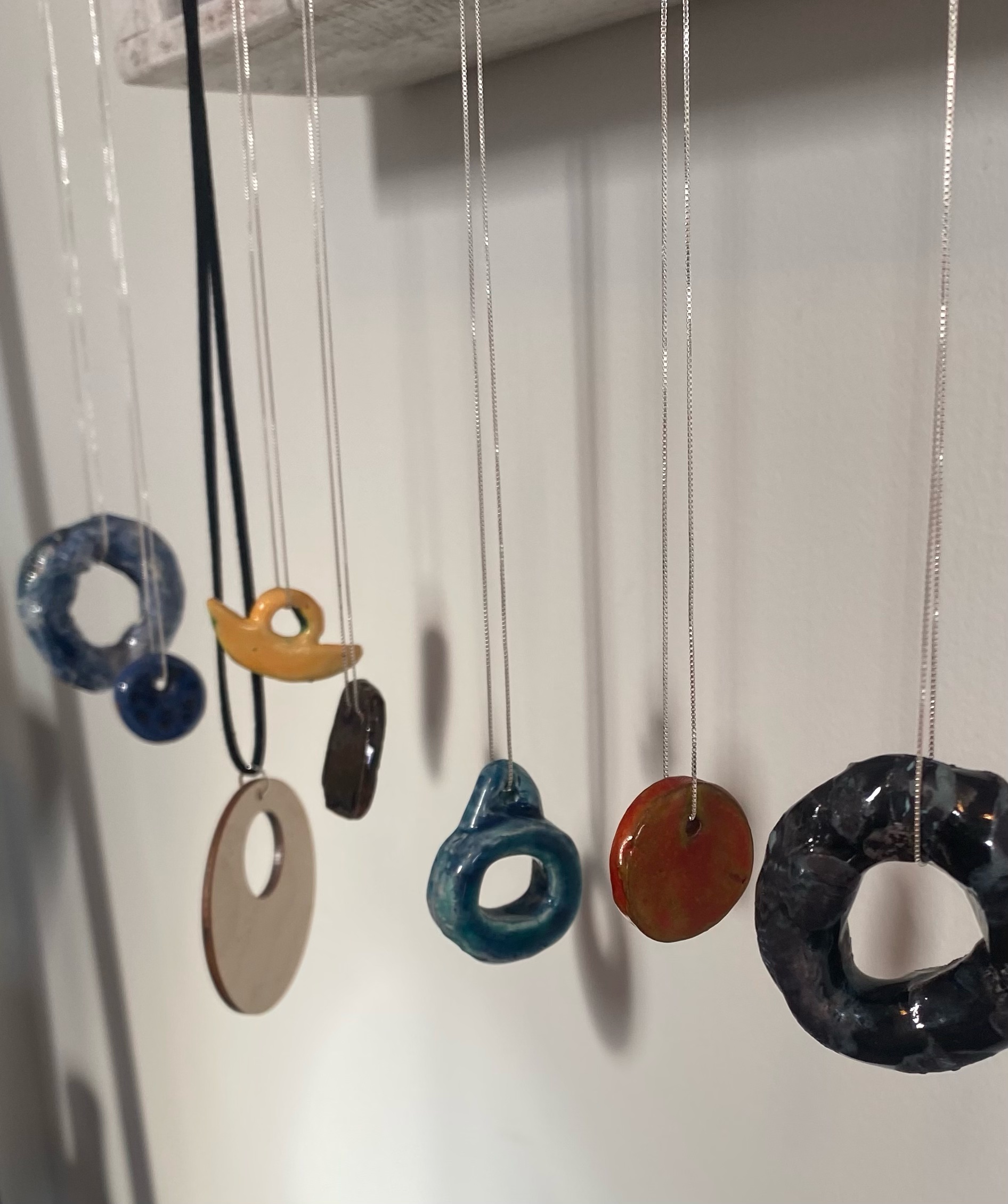 Handmade Jewelry
~ Our necklaces are created with the idea of unique colors, shapes and textures in mind! Each handcrafted ceramic charm hangs on a 16 in. sterling silver necklace. Charms are designed to be interchangeable and can be purchased individually or with a chain. Our necklaces with charms are priced at $35 and individual charms are priced as $25 each.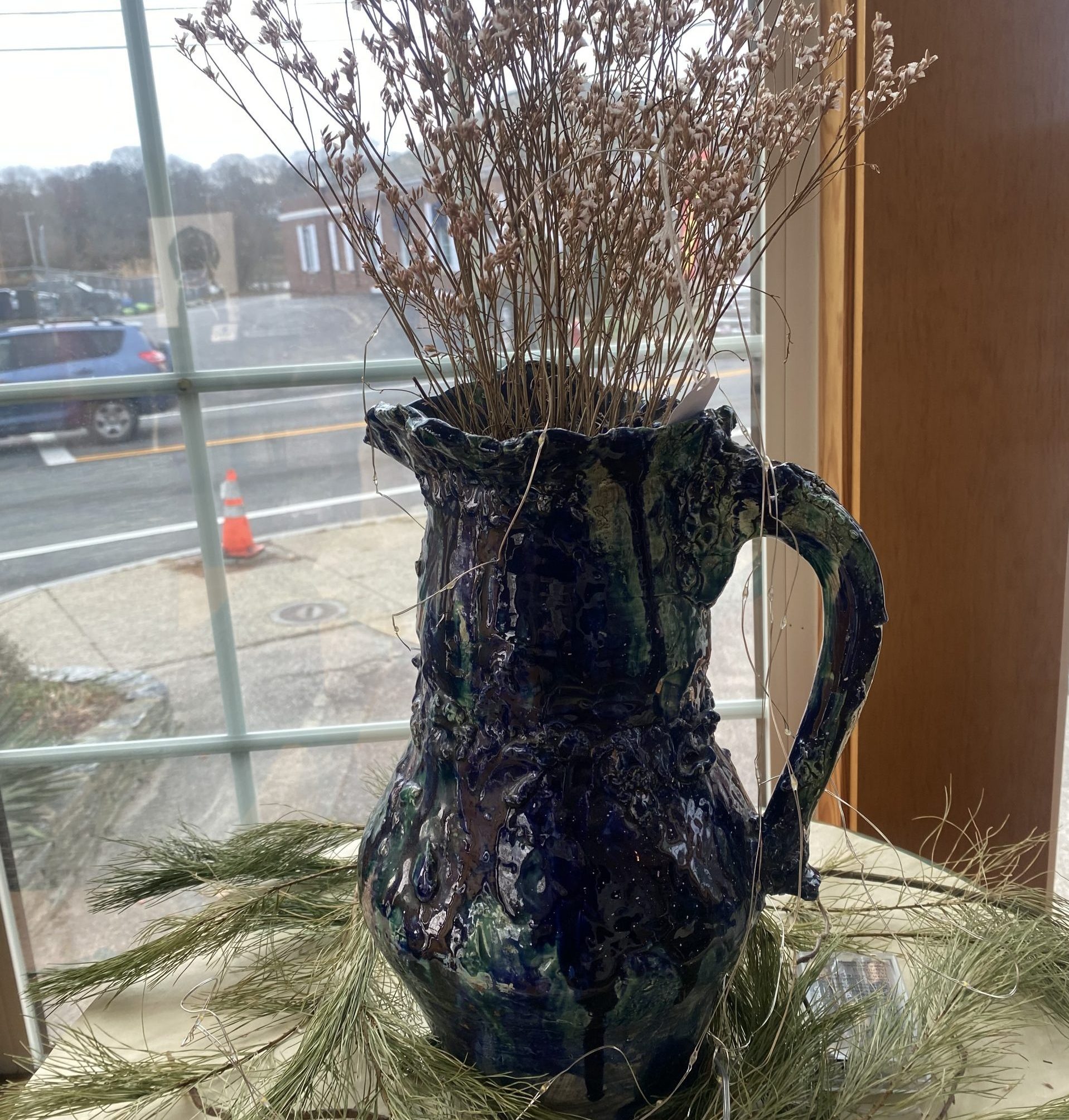 Ceramic Pottery
~ We create ceramic pieces at our very own ceramic studio in Smithfield, RI, where we also offer ceramic classes for all ages. Our hand built ceramic pieces are made with colorful form and function in mind. We create holiday themed pieces each season as well. Our ceramics are unique and affordable with prices starting at $20.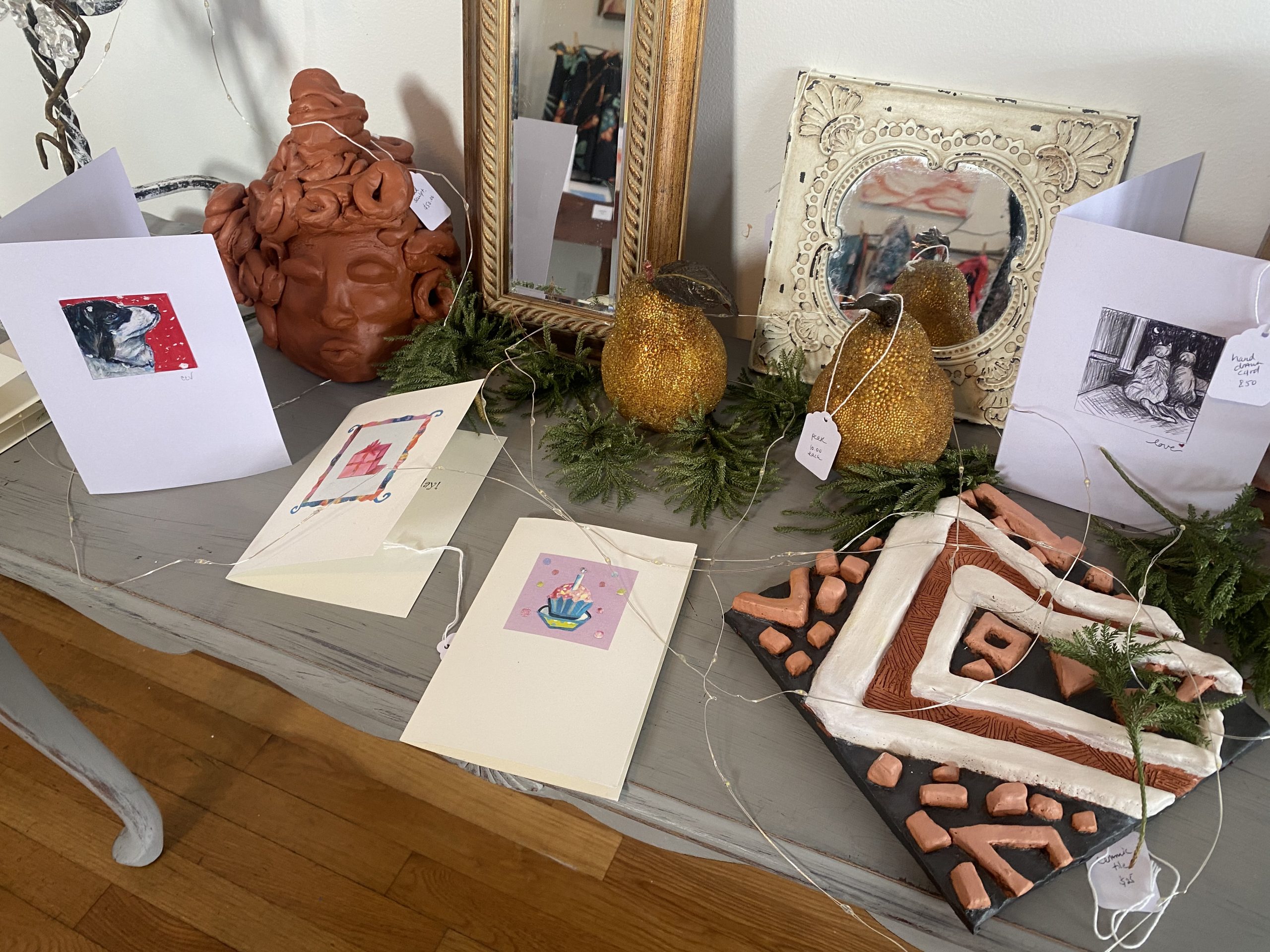 Handmade Cards
~ Our handmade cards are like small-scaled works of art that can also be framed as wall hangings! Come and view our new collection each new holiday season! We also sell our very own printed birthday cards throughout the year. Our card designs are priced from $5.50-$8.50.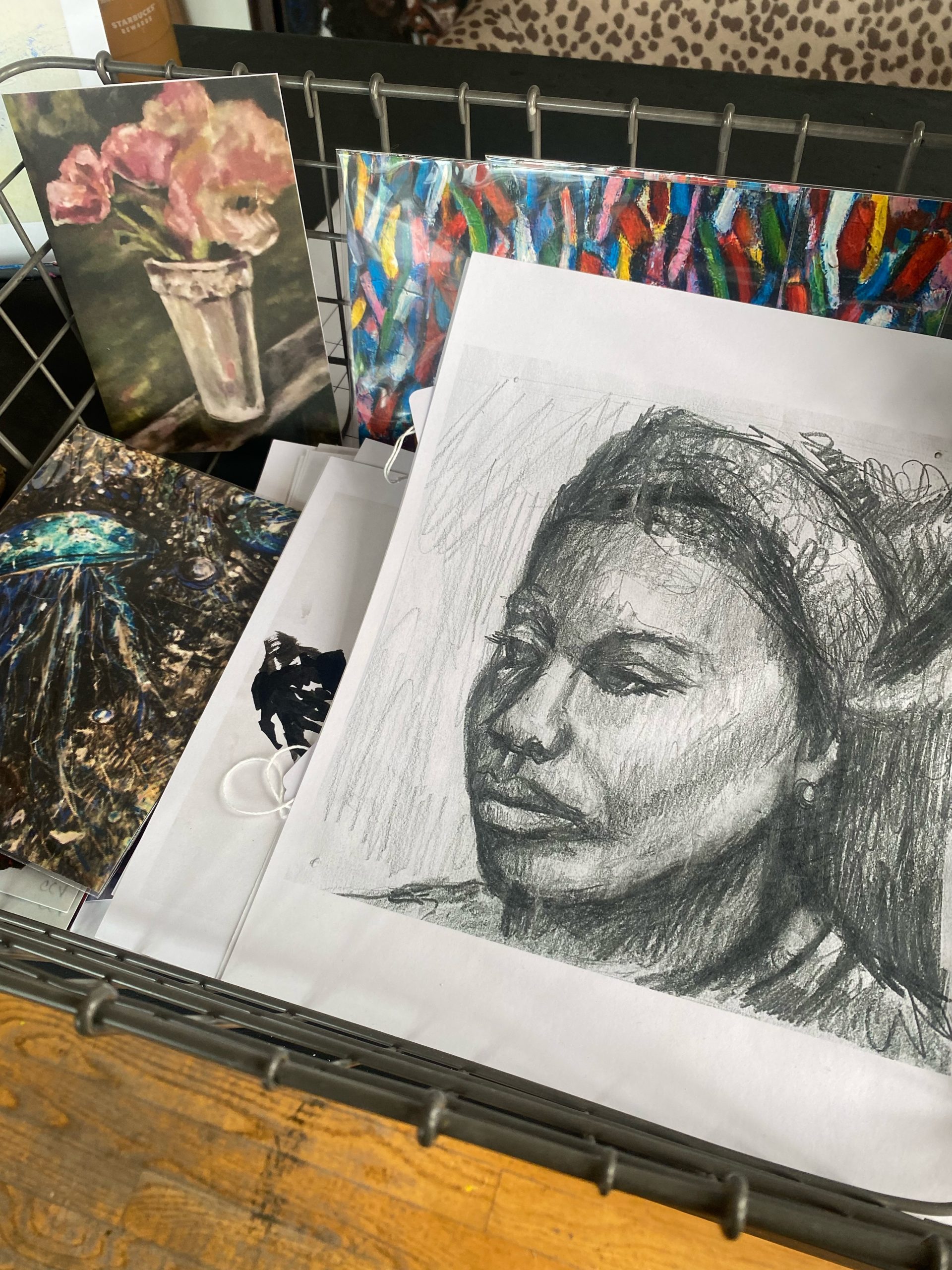 Art Prints
~ Art prints are a great way to purchase original art works at affordable prices and in a variety of sizes. We offer quality prints with matting. Our prints range in sizes and are priced starting at $15.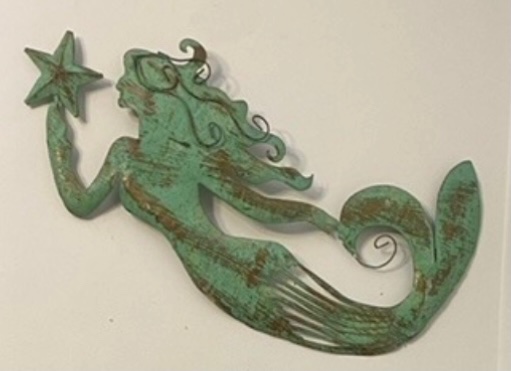 Antiques and Thrifts
~ We have an artful eye for unique gifts and enjoy shopping for our clients at local antique shops. Our pieces for sale have an artistic farmhouse vibe and will look great in your home! These unique home decor pieces are priced according to size.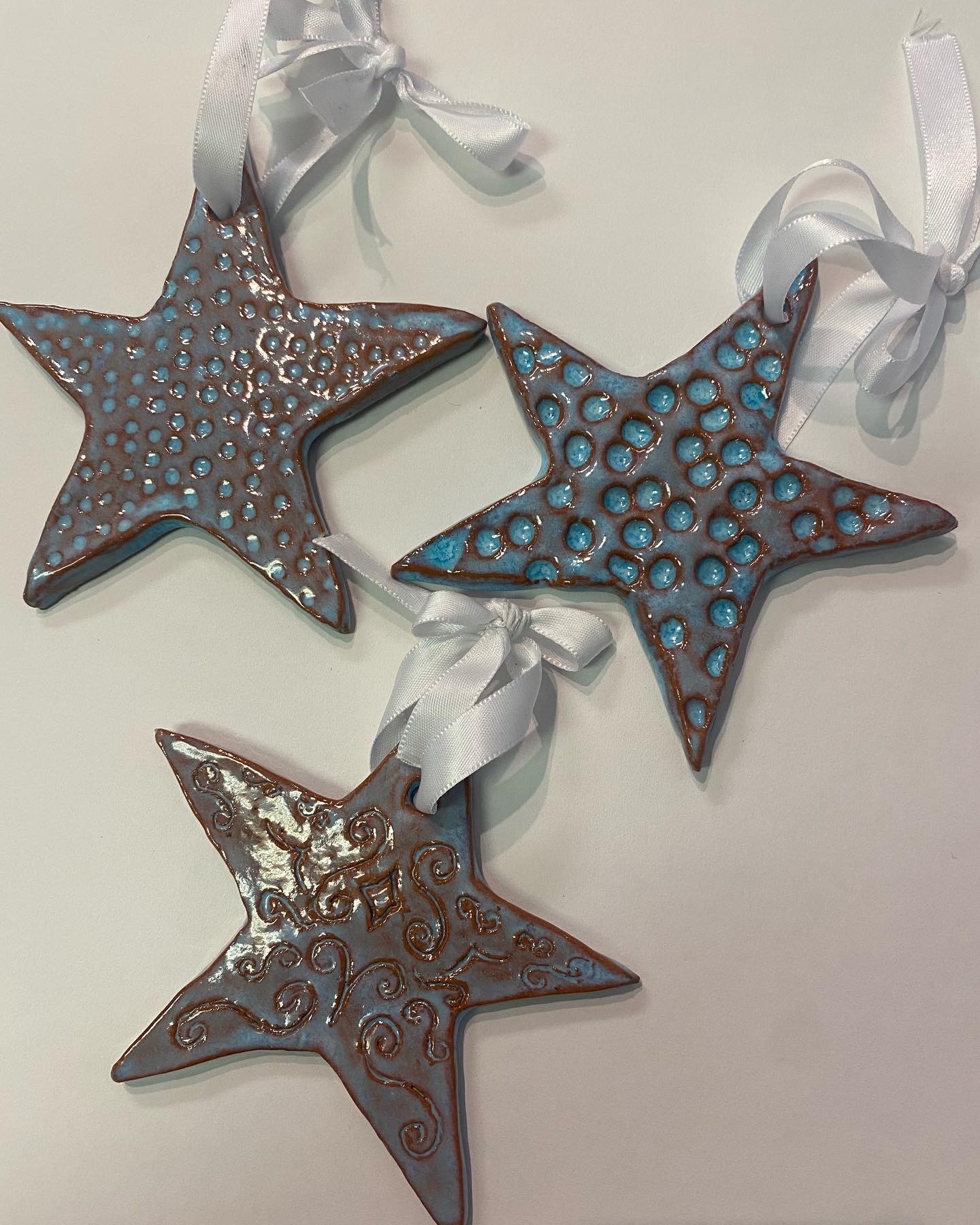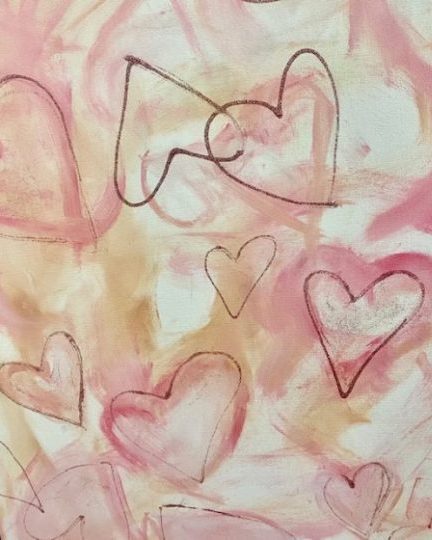 Holiday Gifts
~ Each season we like to bring in new art to celebrate the holiday! We create decorative 11 in. x 14 in. canvases and ceramic ornaments/pieces to bring the holiday spirit to your home and to share with others as unique special gifts. Canvases are priced at $25 and ceramic pieces are priced at $15 and up, depending on size.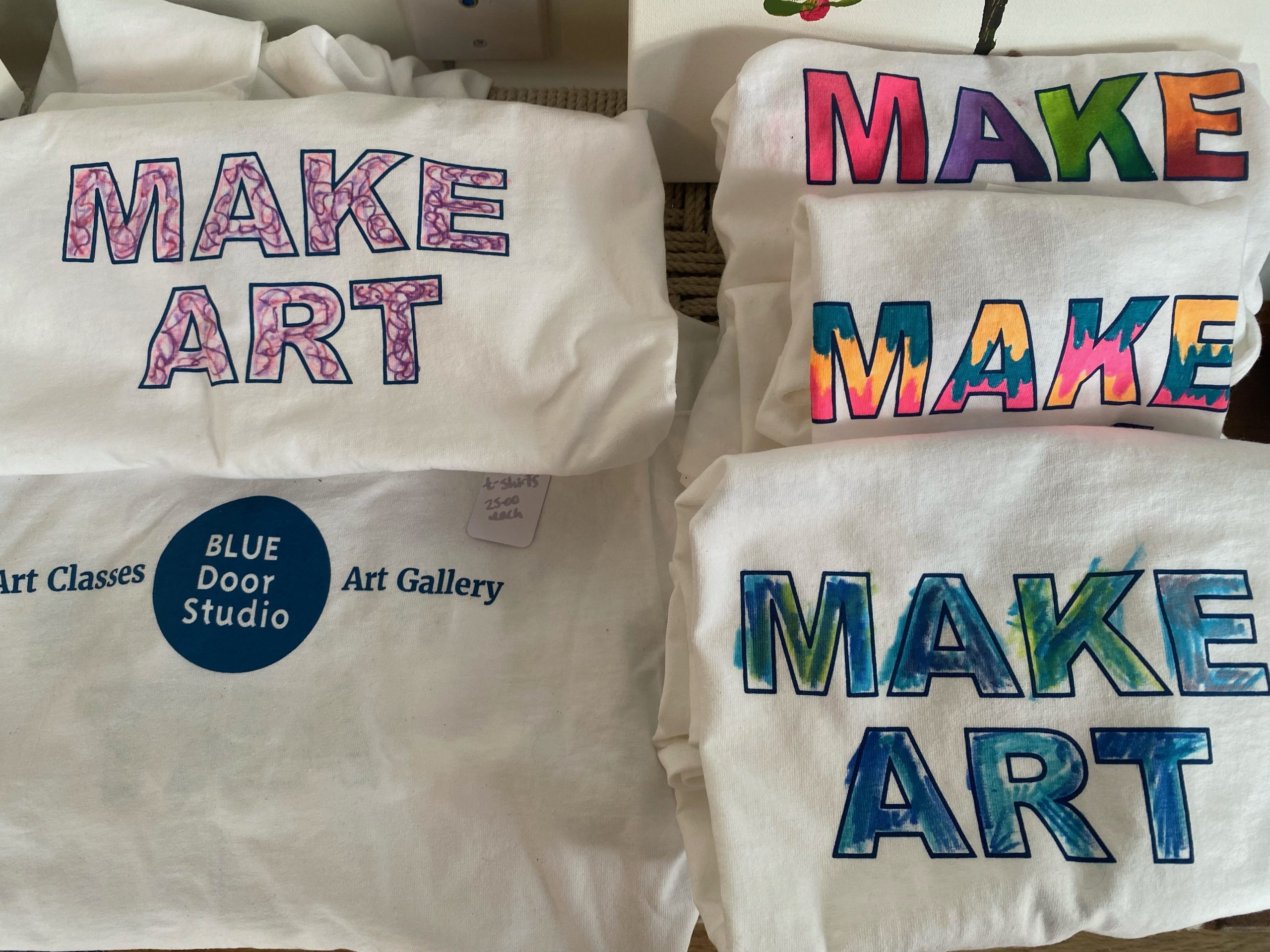 Blue Door Merch
~ We have Blue Door Studio merchandise available for our art students and others to enjoy. Our high quality stainless steel water bottles, tote bags, artists t-shirts and ceramic mugs make great gifts! Our studio merch prices range from $25 to $35.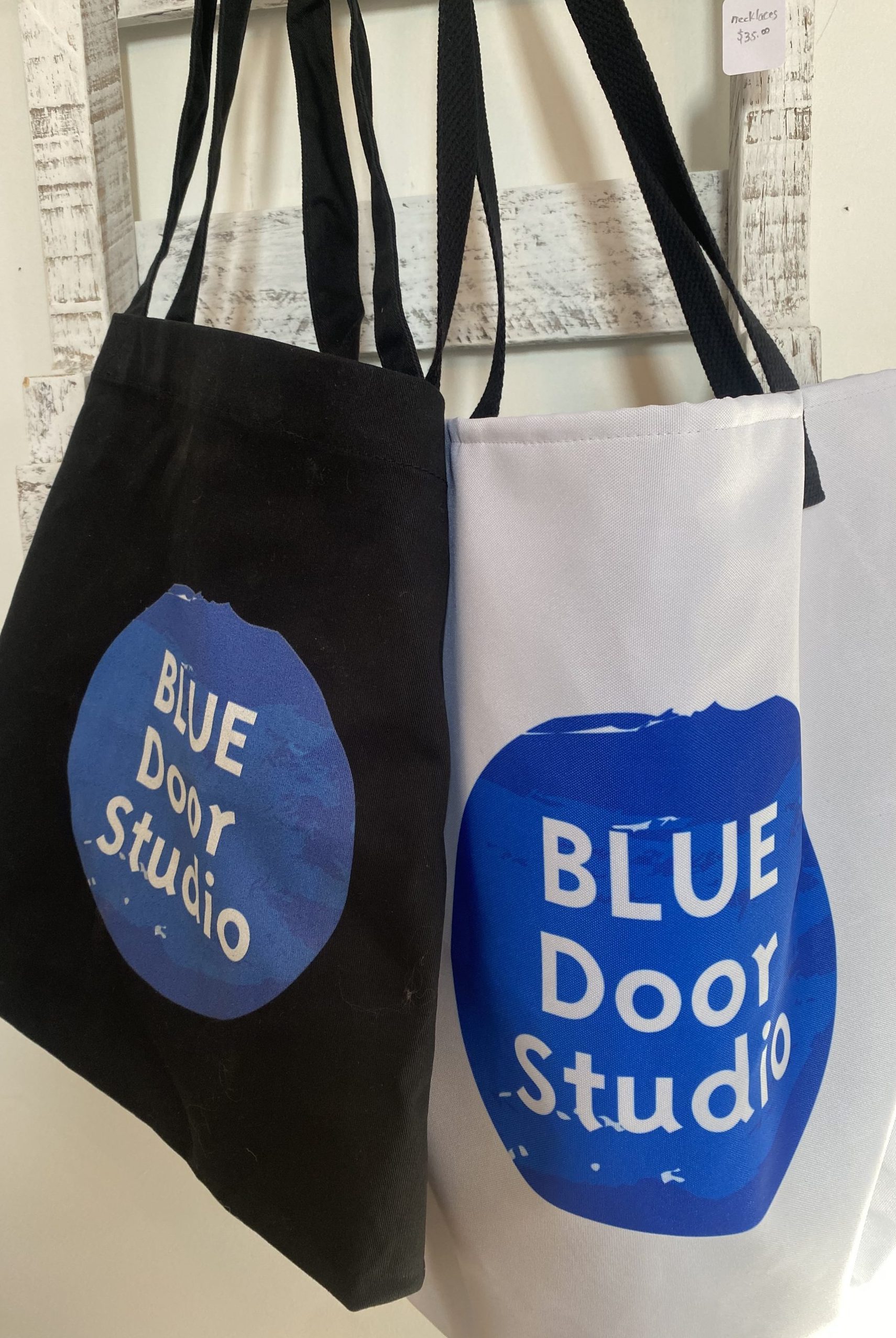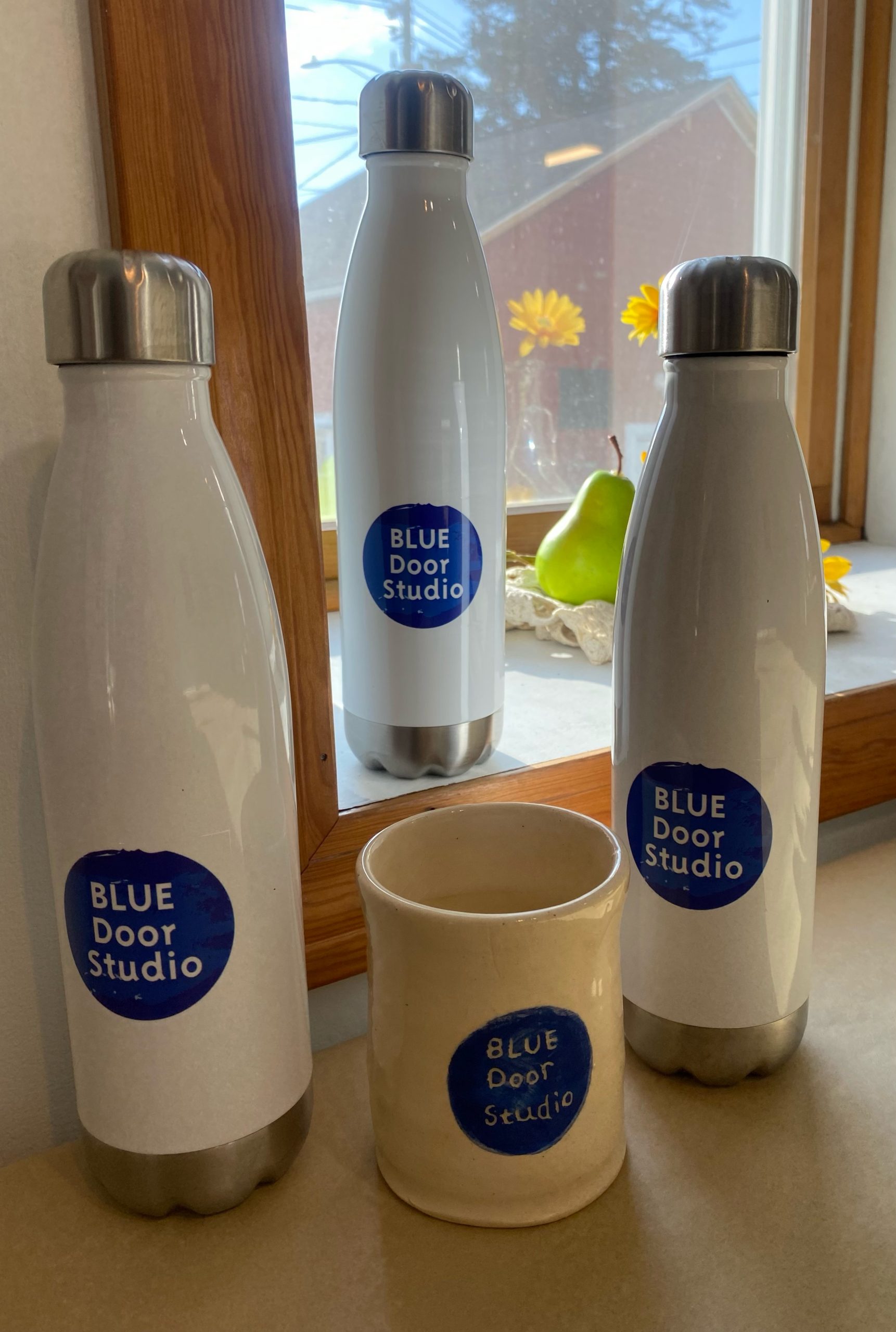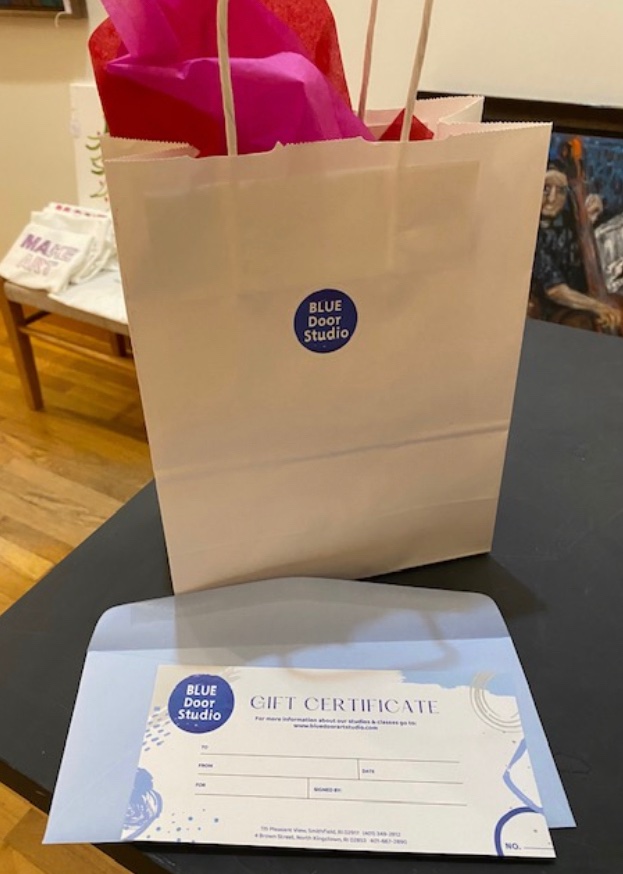 Gift Certificates Available
~ We offer gift certificates year-round and they can be purchased with us online or in person at our studios in Smithfield and Wickford, RI. Contact us today to give the gift of art to others!