Blue Door Studio is now offering Fine Art Pet Portraits! Please read the information below and follow the steps for ordering.
Steps for Ordering:
1. Download and complete our Fine Art Pet Portraits Contract!
2. Email us some photos of your pet! We require a few pictures from our inquiring clients so we can decide on the best image together!
3. Choose a type of media you would like from our offerings below. Sizes and price ranges are included for each choice!
4. Email us at bluedoorartstudio115@gmail.com !
Click here for our Fine Art Pet Portrait Contract!
Costs ranging from $125 – $500 (depending on media choice and size)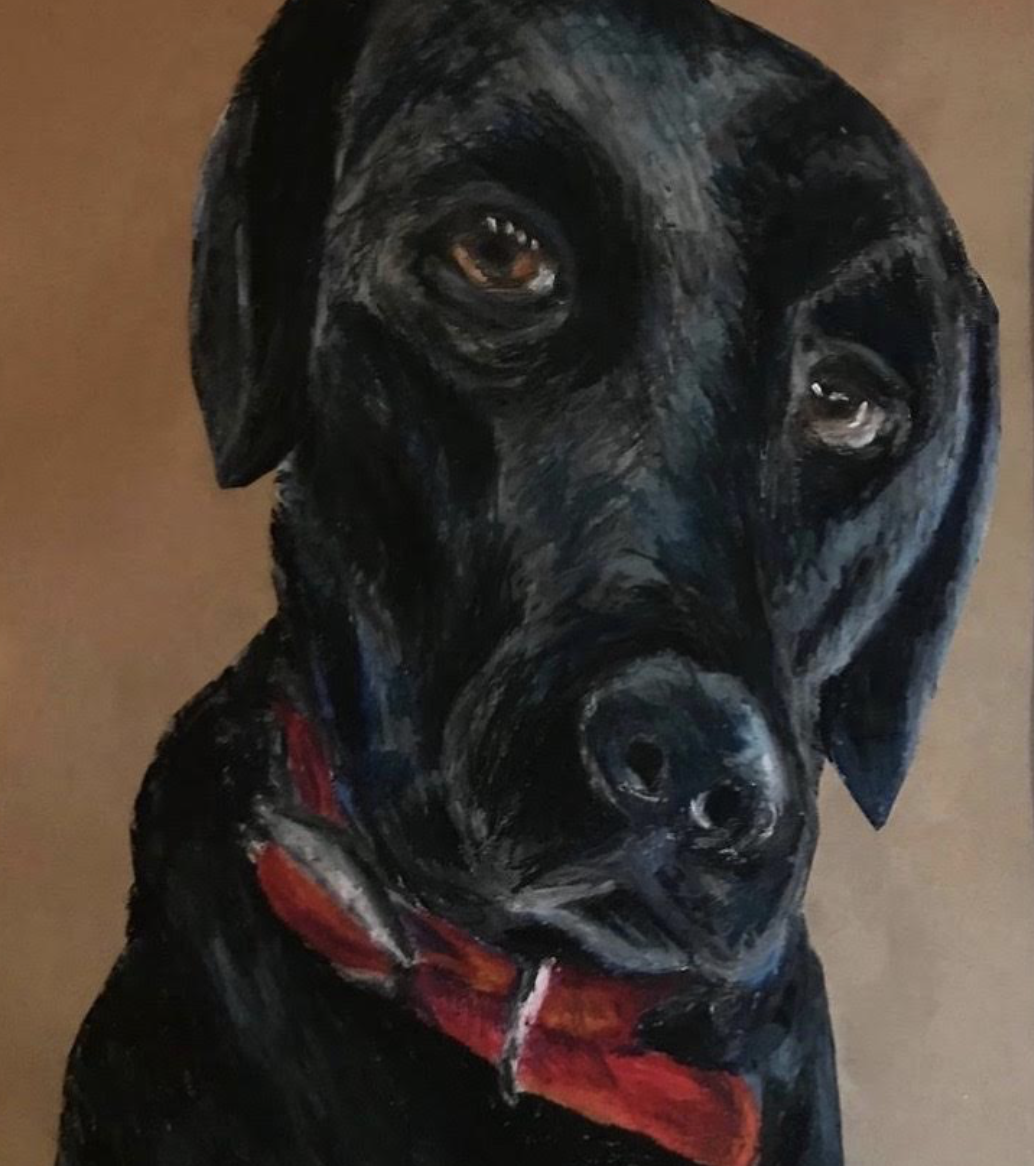 Just Abby – Oil Pastel on Brown Butcher Paper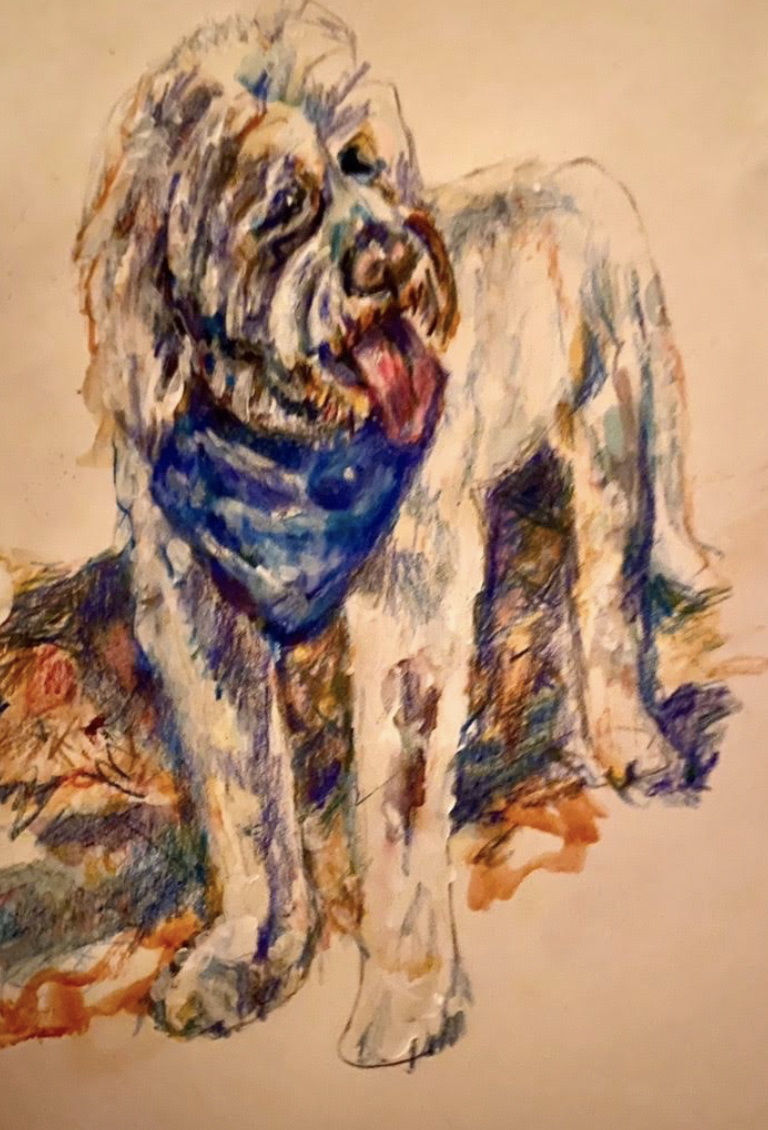 Finn Standing – Colored Pencil and Watercolor Mixed
Graphite Pencil (Grey Shaded tones with detail) on White Paper or Black Ink Drawing (with detail) on White Paper:
– 5″ x 7″
– 8″ x 10″
– 11″ x 14″ or Larger
Colored Pencil with Watercolor on White Paper:
– 5″ x 7″
– 8″ x 10″
– 11″ x 14″ or Larger
Oil Pastel on White Paper or Brown Butcher Paper:
– 11″ x 14″ or Larger
Acrylic Painting:
– 11″ x 14″
– 18″ x 24″ or Larger
Wood Tile:
– 4″ x 4″
– 8″ x 10″
– 11″ x 22″ or Larger
Oil Pastel on White Paper or Brown Butcher Paper:
– 11″ x 14″ or Larger
Acrylic Painting:
– 11″ x 14″
– 18″ x 24″ or Larger
Wood Tile:
– 4″ x 4″
– 8″ x 10″
– 11″ x 22″ or Larger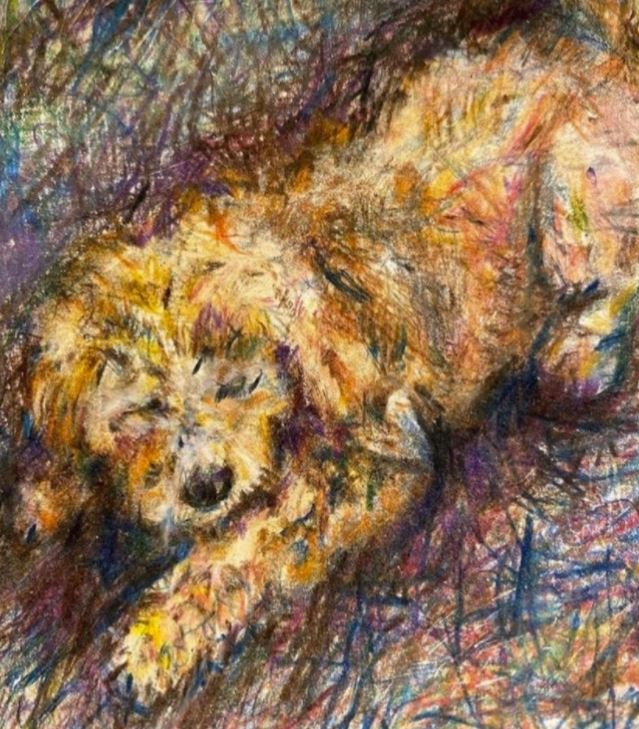 Ruby Lying Down – Colored Pencil
Abby's Post – Colored Pencil with Watercolor Background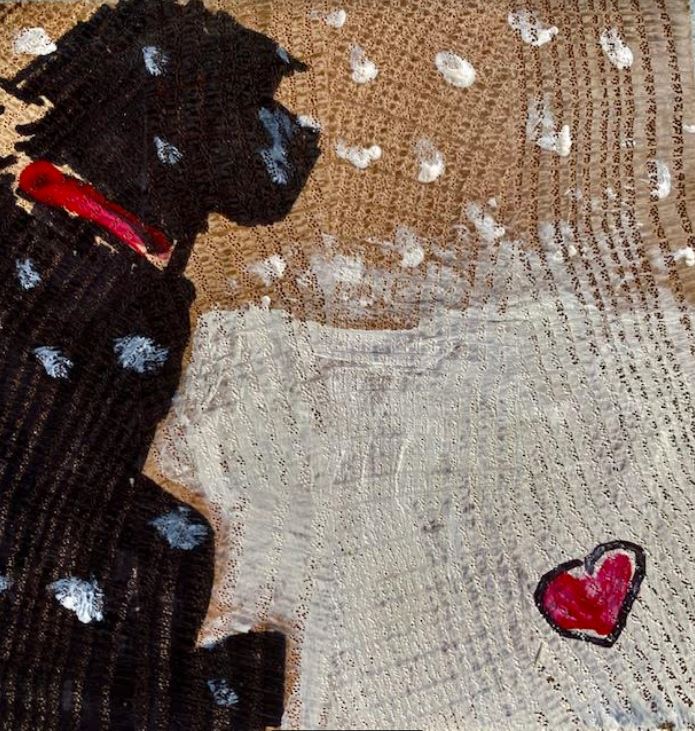 Abby's Silhouette – Acrylic on Wood Tile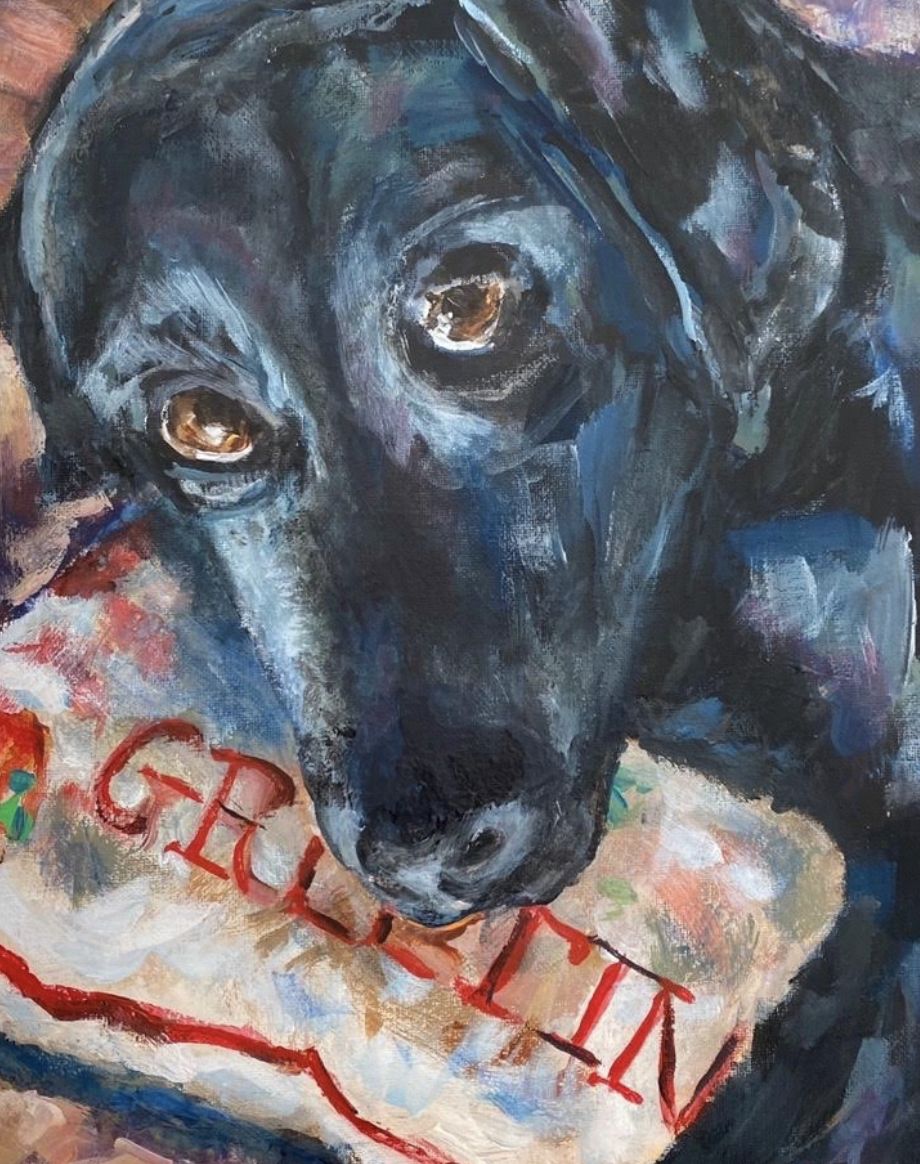 Holiday Abby – Acrylic Painting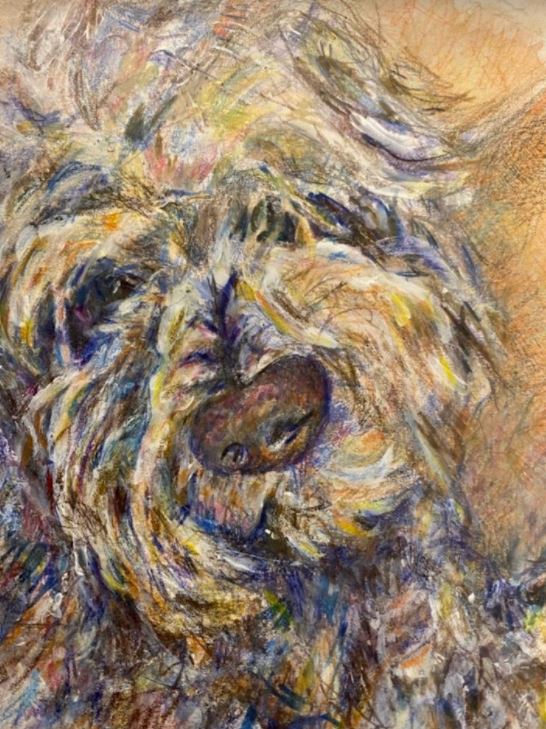 Shaggy Ruby – Colored Pencil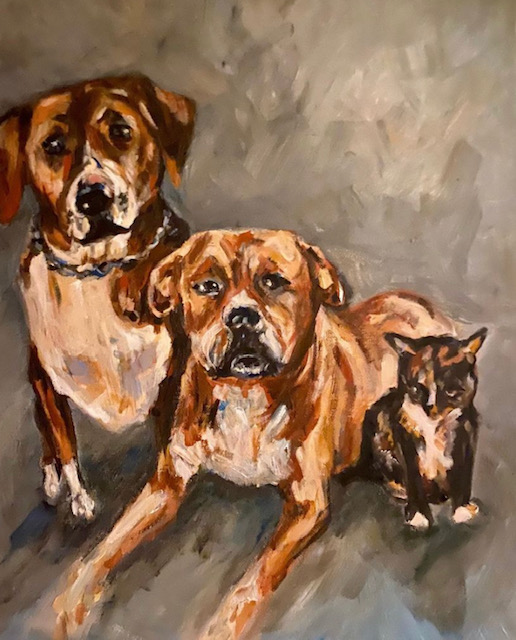 Family Pets – Acrylic Painting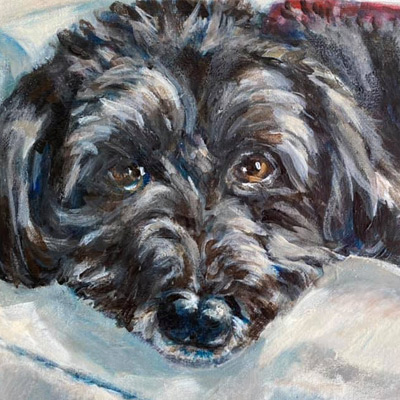 Charlie – Acrylic Painting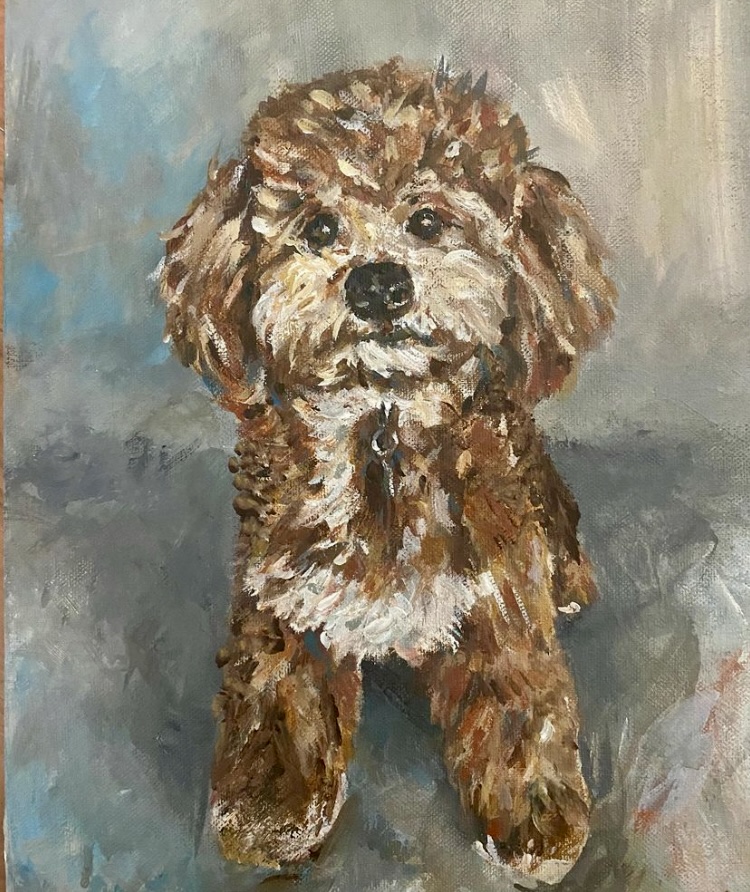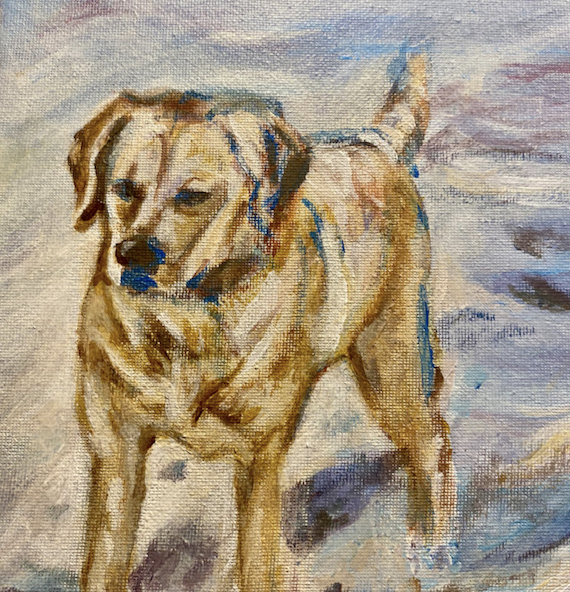 Chelsea Lavender – Acrylic Painting