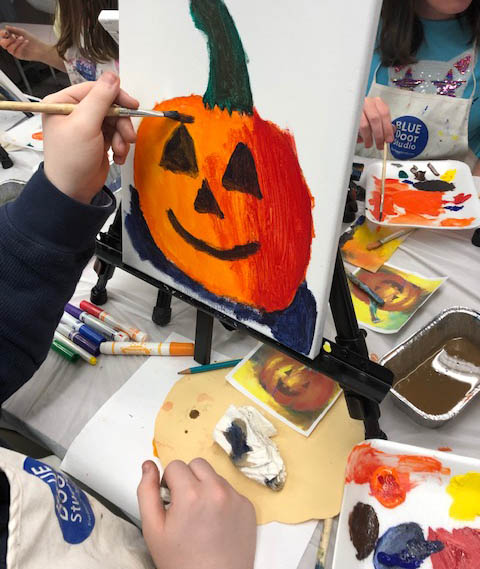 Plan a Themed Paint Event for your School Community!
We request that your students be divided into two age groups:
Grades 1-3 and Grades 4-6, so we can meet the needs of each age group
Choose a painting for your group to paint!
We recommend the first painting shown on the left side for artists in grades 1-3 and the second one shown on the right side or artists in grades 4-6!
We will visit your school on two different days to accommodate your two age groups.
We will supply ALL painting materials: paint, brushes, canvases, aprons, tabletop easels
Time: 3:00pm-4:30pm, Cost: $25
2 Parent Volunteers needed per class! Call us today!
We are unable to offer make-up classes for registered students, please plan accordingly.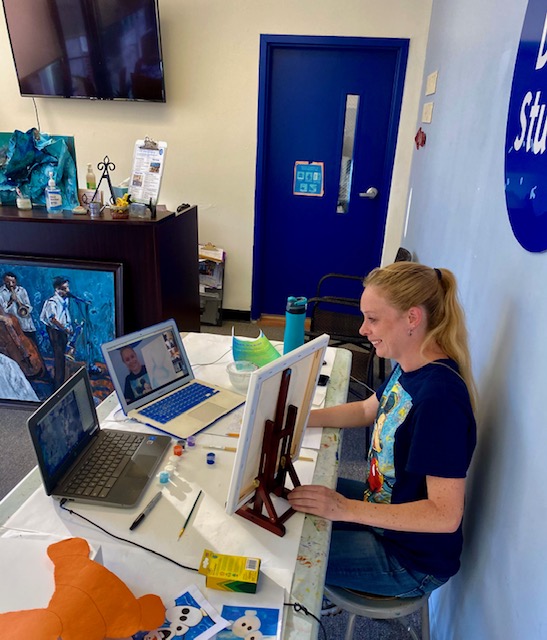 Virtual Paint Party
We visit your students online and host a paint party based on your chosen theme!
Cost: $35 per painter
(All materials are included in art kits and made ready for pick-up at the studio!)
(Minimum of 20 registrations for class)
Planning Procedures:
Choose a date and complete a contract
Choose one painting theme for your group
* See our Paint A Canvas flyer
Email your guests email addresses to we can send a Zoom invitation to the guests 5-7 days before the event
Pick up assembled art kits at the studio
Join us via Zoom on Paint Party Night!