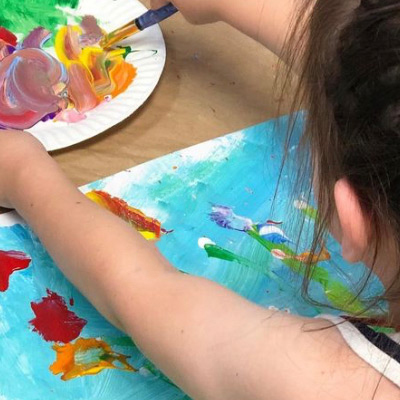 Art Explorers!

For students ages 4-6! (minimum of 5 student enrollment required)
Choose option: Thursdays or Saturdays!
Thursdays: June 23, 2022 – August 18, 2022
(8 classes)
4:30pm-5:30pm

Closed for Vacation on August 4th and 6th
OR
Saturdays: June 25, 2022 – August 20, 2022
(8 classes)
8:45am-9:45am

Closed for Vacation on August 4th and 6th
Art is an adventure when you begin exploring new art materials and methods! Our young artists will be introduced to drawing, painting and sculpting media while they learn about master artists' art pieces and styles. This multi sensory based class will also focus on literacy and art vocabulary! Students will be given multiple opportunities to express themselves through a variety of media, including ceramics! Students will also enjoy art discussions with peers as they make social connections through art!
Please contact us via email for our sibling coupon discount information prior to registering online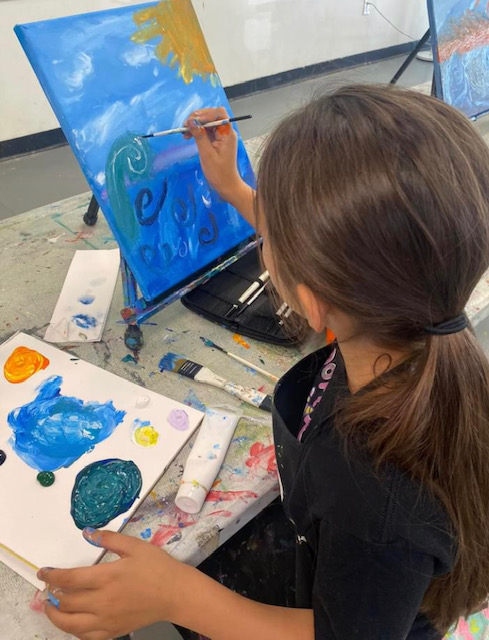 Art Adventures in Drawing, Painting & Ceramics
For grades 1-3!
We will be meeting on the following Tuesdays and Thursdays this summer!

Tuesdays, Thursdays:
June 28th and June 30th,
July 12th and July 14th,
July 26th and July 28th,
Aug 2nd and Aug 4th
(8 classes)
4:00pm-5:30pm
Please note the specialized dates of this class prior to registration. It may appear differently on the registration site.
This action packed art class focuses on this age group's multi – sensory approach to learning. Our young artists will expand upon their use of art vocabulary when they learn about the design elements of line, shape, textures and color seen in the works of master artists: Picasso, Miro, Van Gogh, Frida Kahlo and many more! They will also be encouraged to discuss their ideas that they used in their thematic drawings, paintings and sculptures with their fellow art students!
Please contact us via email for our sibling coupon discount information prior to registering online
"

Great studio and we have been a part of it for the past 4 years. My kids look forward to our Saturday mornings because they know they will start their day in a great and creative environment! Absolutely recommend it to anyone who is looking to engage their kids into arts and mastering of their creative skills" -Albina