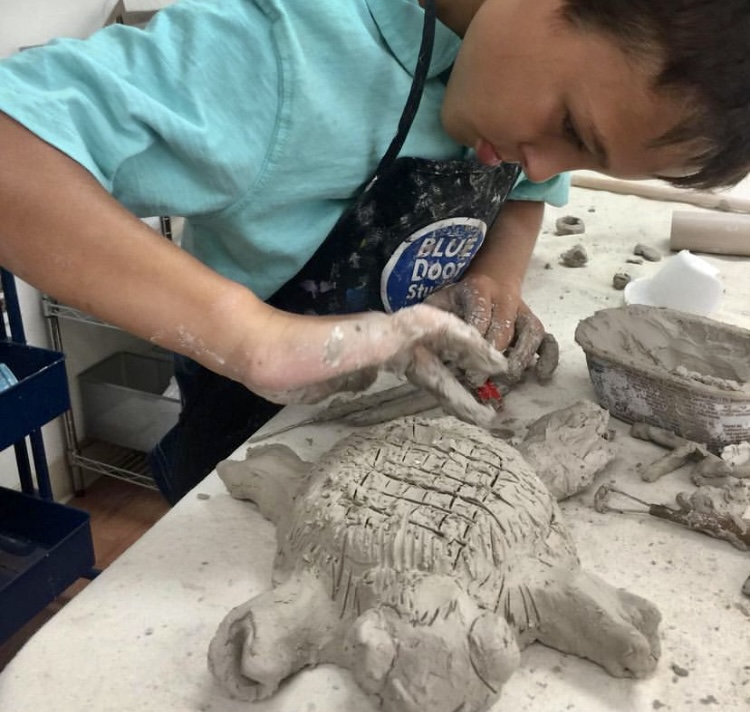 Ceramics
For ages 7-10, 11-13, and 14-17
Tuesdays: 11/2, 11/9, 11/16, 11/23, 11/30, 12/7, 12/14, 12/21
4:00pm – 6:00pm
Rate: $365 + $12.50 registration fee /student
8 Week Session
OR
Saturdays: 11/6, 11/13, 11/20, 11/27, 12/4, 12/11, 12/18, make-up needed for holiday (schedule with studio during Fall 2 session)
10:00am – 12:00pm
Rate: $365 + $12.50 registration fee /student
8 Week Session

Students will learn how to build with clay when they learn about the hand building skills of coils and slabs as they build pottery and sculptures. They will learn the techniques and methods of throw on the wheel also which is always so much fun to learn about! If interested, the students will also have the opportunity to work with additional three dimensional media such as paper mache, wire, cardboard, and found objects to help build their knowledge of three dimensional vocabulary and techniques!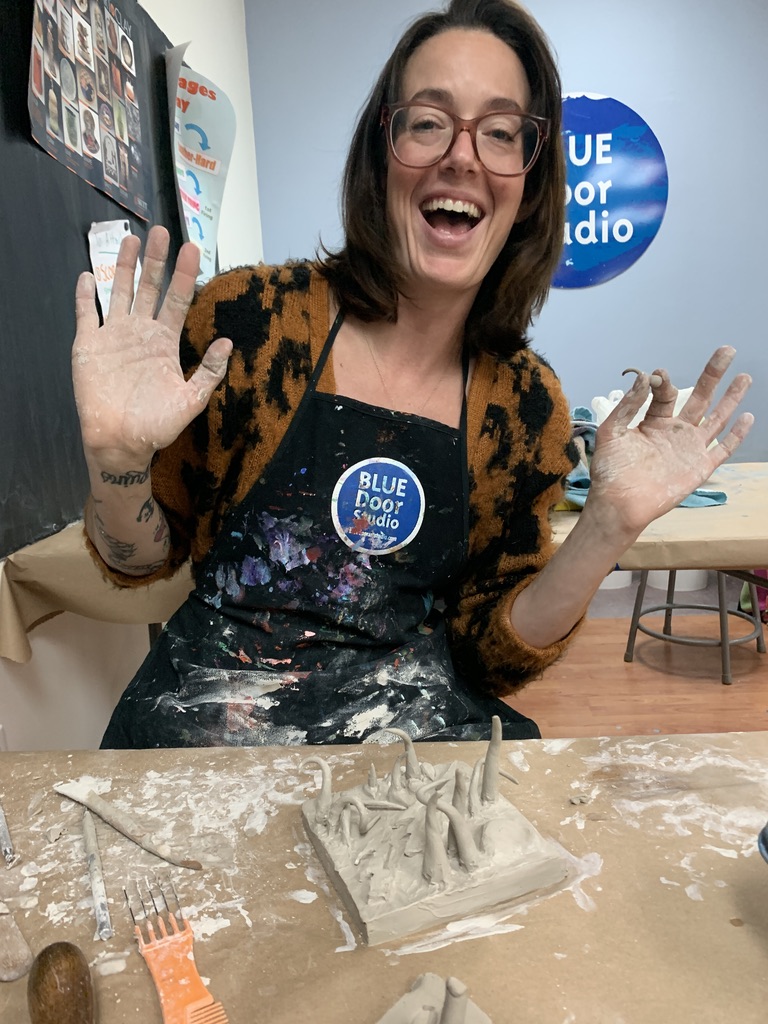 Adult Ceramics
For ages 16 and older
Tuesdays: 11/2, 11/9, 11/16, 11/23, 11/30, 12/7, 12/14, 12/21
Rate: $405 + $12.50 registration fee /student
8 Week Session
Materials Needed: Sketchbook
Students will learn how to build with clay by using hand building methods to make relief sculptures, coil pots, slab boxes AND learn how to throw on the pottery wheel. This class is for beginner and advanced levels.
*Ceramics fee includes up to 1/2 bag of clay, glazes, and firing. Additional 1/2 bags of clay can be purchased for $15
Ceramic class offerings will be based on Hand Building Skills—pinch pots, coil pots, slab building. Each age group will learn the basic hand building skills to prepare them for our upcoming wheel throwing classes.
IMPORTANT: When firing pieces in the kiln, Blue Door Studio is not responsible for quality damage during firing, which is sometimes an unpredictable and uncontrollable occurrence due to air bubbles, glaze applications, etc.
Please Note: Ceramic classes require sneakers, no flip-flops, and tied back hair in ponytails for safety purposes when wheel-throwing.