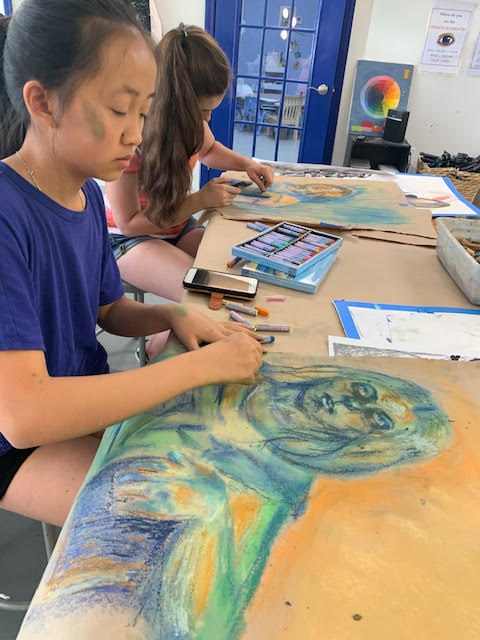 Art I, II, III for High School Students and College Prep!
for grades 9-12
Session 1:
Tuesdays: (3:00 pm – 6:30 pm) : June 22nd, July 6th, 13th, 20th
Cost: $275, plus $25 summer registration fee
Session 2:
Tuesdays: (3:00 pm – 6:30 pm): August 3rd, 10th, 17th, 24th
Cost: $275, plus $25 summer registration fee
This advanced level class is for students who have had previous drawing and painting experiences in the Adv. Art Level 1 class and who are eager to further develop their drawing and painting skills. Students will advance their drawing skills through the use of various drawing media (pencil, pen and ink, charcoal and chalks) and techniques ( contour line drawing, shading and color blending ) when they explore the traditional subject matter of still life, landscapes and figure portraiture. They will also develop their painting skills when they use their understanding of color theory (color wheel, value, warm and cool colors, intermediate and complementary colors) in their work. Various styles of artists will be shown to inspire the students' conceptual thinking skills, as well as their use of technical skills in their own creations. The students are given many opportunities to choose their own subject matter and media for their drawings and paintings in this class! This is a great class for students interested in the possible opportunity of participating in RI Scholastics Art and Writing Competition and the Jim Langevin Art Competition each year. This is also a great course for students interested in creating an art portfolio for college.
Register Here! Make a Payment! Click here for material list!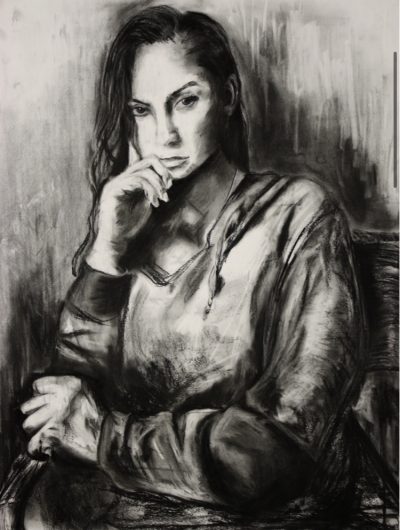 College Art Portfolio Prep Classes
Tuesdays: (3:00-6:30pm)
Session 1: June 22, July 6, 13, 20
Session 2: August 3, 10, 17, 24
We assist students create and prepare their art pieces for college applications and summer is a great time to begin the process, as a high school student!
Former students, through our program, have been accepted to RISD, Brown University, MECA, Lesley University and many others.