Birthday Art Parties
Celebrate at the Blue Door Studio!
Your child will be the guest of honor! Who is his / her favorite artist?  What is his/her favorite art style?  What's his / her favorite medium? What are your child's  interests- sports, flowers, outerspace? We will work with you to create a custom design theme based lesson for your child!
First, your child will be celebrated by friends as they create a collaborative birthday canvas painting special for him or her when they arrive at the studio.  Then, the children will gather together and learn about the chosen artist and art project through the use of visual references.  In the studio, students will create their works of art.  When they are done, it's cake time!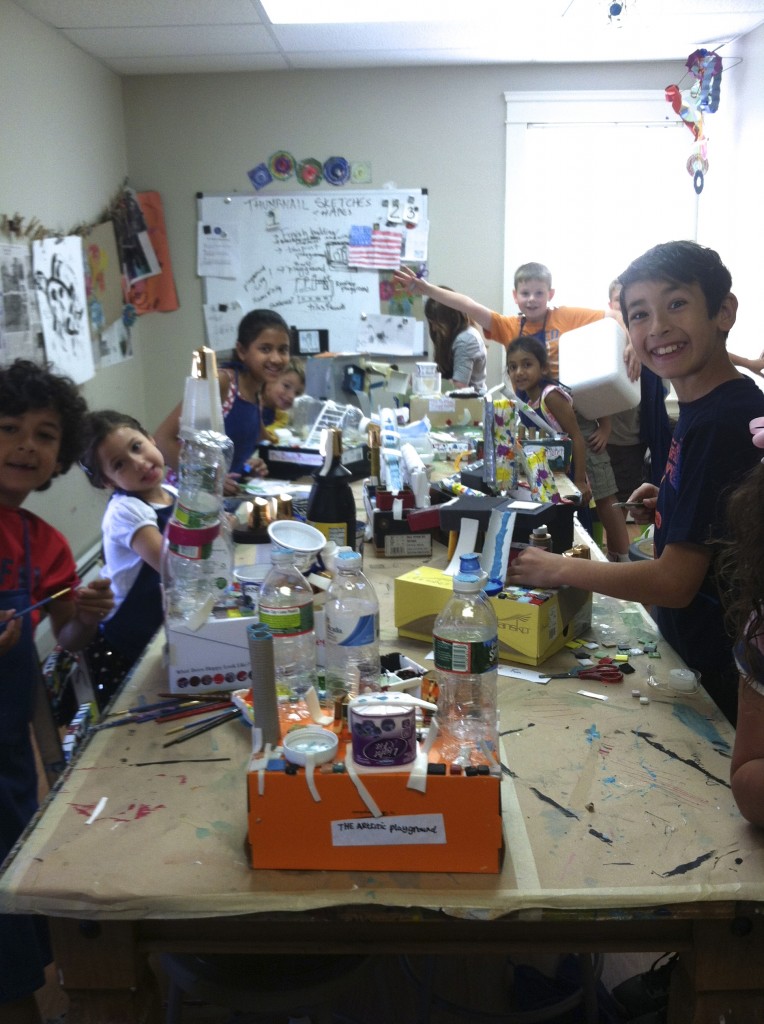 Parties are two hours long and designed for a maximum of 12 kids
Party includes a custom designed art lesson, party favors for each guest (with a Blue Door Studio gift certificate), a painted canvas board painting (created by all the birthday party guests) and a  Blue Door Studio t-shirt for the birthday person
Paper goods, food and  drinks must be supplied by parents/guardians
A policy form must be completed by parent/guardian host
Cost of a party: $325.00 for 10 children or less ($5 / additional child)
A $50 non-refundable deposit required